Good evening.
According to official documentation Glimmer (GLMR) Token Info & Tokenomics | Moonbeam Foundation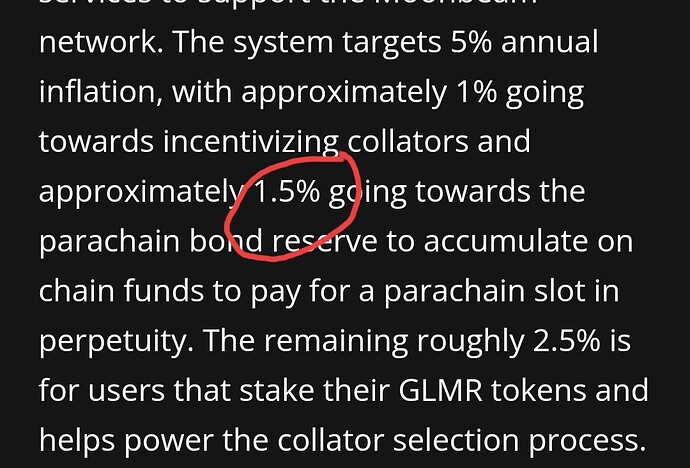 Out of 5% annual inflation, 1,5% is allocated as parachain bond reserve.
The address that holds this reserve (approx 23mil glmr or ~6m$) can be found here:
Given that :
Recently Moonbeam extended Polkadot parachain slot until 2025
With Polkadot 2.0 this reserve should be re adjusted
Any potential new lease after 2025 will be not expensive
Current balance could sustain long-term payment for either parachain slot or core time
I believe this 1,5% can be potentially be 0%, reducing either the total inflation to 3.5% or to 4% while 0.5% can go to stakers/collators.
This motion could benefit both token holders and ecosystem via well placed marketing/tokenomics update documentation.
I'm sure well suited active contributors can push this as a proposal for the community to decide, if of course gets a positive feedback.
Regards, Seppy