Hey, Anton.
I edited it, check if everything is OK?
Hey hey @turrizt thank you! I think the table with Man-hours is broken…
Update: Everything is fixed! Appreciate it
This proposal was awarded on November 12, 2022.
Hey everyone! As @jose.crypto posted in this thread — we have successfully finished all planned deliverables for M1 grant!

Starting from v5.0 update on both Android & iOS, users can easily manage their ERC-20 tokens in Nova Wallet!
Feel free to download Nova and try it yourself:


Android: Google Play


iOS: App Store
Also, we have covered the delivered feature set in our recent Nova Wallet Demo #28, feel free to check it out on YouTube by clicking on thumbnail below (timestamp included)!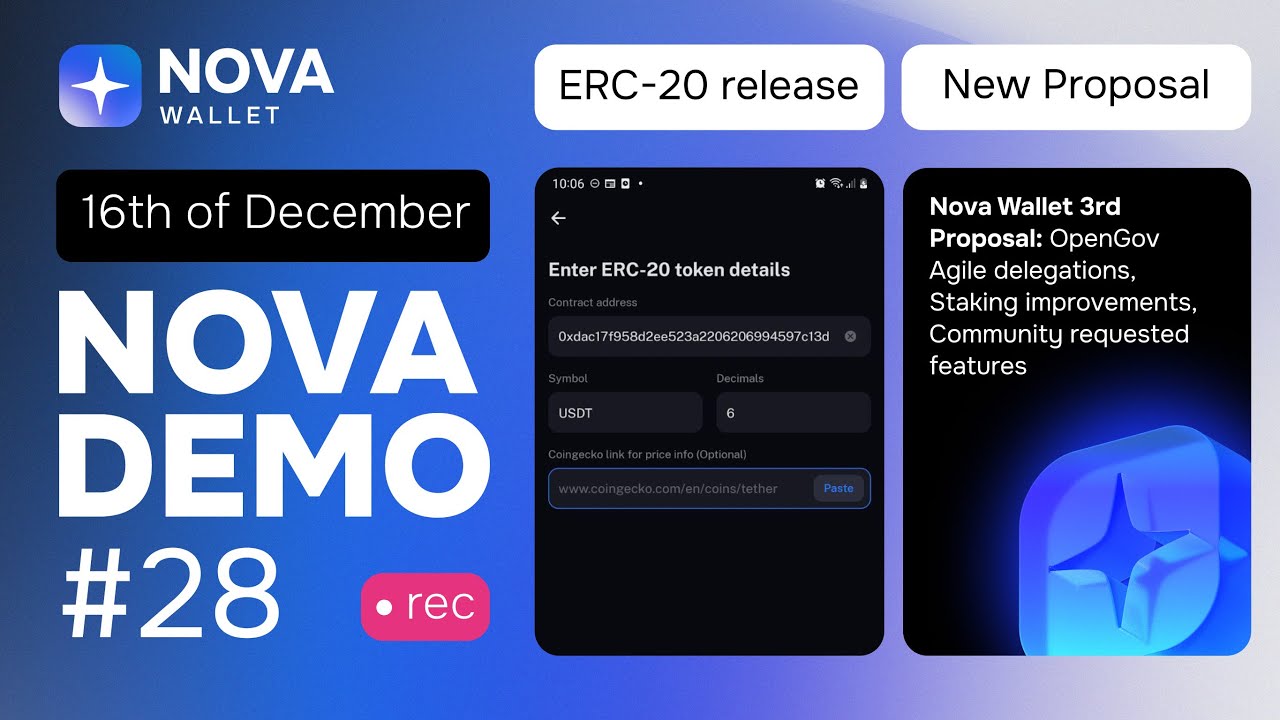 From the Novasama Technologies side we would like to appreciate Moonbeam community for funding this proposal! We already received tons of feedback from Nova users that are super happy that they now are able to manage ERC-20 tokens!
Looking forward to what we can build together in the future. And please let me know if you have any questions — would be happy to address them.
Happy holidays!

Hey @Anton.Day7.Khvorov - great work by the Nova team as usual! Our team recently tried out the new features and said it is working "fantastically"!